Web Design Services
It's about more than just looking pretty. Your website is the first contact many customers will have with your brand. Make the right first impression with on point code, copy, and design.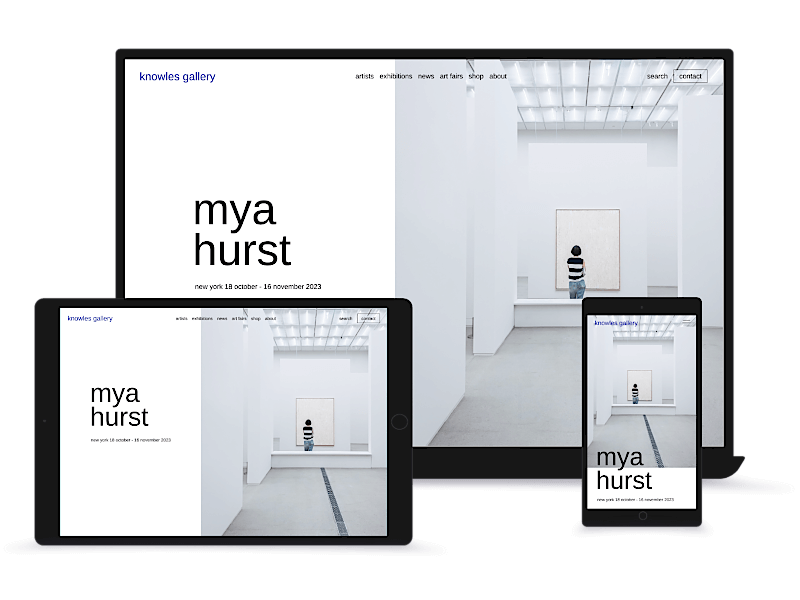 SEO-friendly
All websites come with Google Analytics and Search Console integration, plus other SEO features.
Easy to Use
Designed to be easy for you to add or change content.
Websites for Every Budget
Launch a great website even if you're just starting out.
eCommerce
WordPress, Shopify, Squarespace, or a custom solution.
Custom Development
When the functionality your business needs doesn't exist, or you want eye-popping design you can't get any other way.
Ongoing Support
Get support even after your website is completed. Comprehensive maintenance, hosting, and support plans keep your website in top shape.
Web Design Questions
How much does it cost to work with you?

Every project is different, so we'll discuss your unique requirements in order to create a custom quote. We work on a project price for the majority of web design contracts. This means the cost of your project won't change unless the scope changes. Most websites cost between $3K and $12K, and are paid for within 2 – 6 installments.

If you have a small budget, even under $500, we offer rapid web design services. Our rapid web design services use a short, questionnaire-based discovery process to gather the required information to understand what your website needs to do and how it should look. Then we start with a quality template and apply your branding or preferred colors and fonts to it. This can be a good fit if you have a new business or only need a small, basic website.
Do you offer a la carte web design, or only full site designs/redesigns?

We do offer web design services for small tasks like creating a landing page or fixing a broken layout on your website. Both flat fee and hourly billing are available.
Do you build WordPress sites?

Yes. We have extensive experience building with WordPress. We're also experts at maintaining and hosting WordPress sites, and extending WordPress with custom code.
What website builders can I choose from?

We'll evaluate your needs to help you pick the best platform. Most of our projects are built on Polyurb, Shopify, or Squarespace, but we also support other website builders.
Do you provide admin/CMS training?

Yes. You have the option to add training to your contract.
What is your review and testing process?

Quality assurance is something that happens throughout the website project lifecycle. Our QA process begins before a single page of the website is up.

We carefully review the content and media that will go on the site for problems like typos, poor image quality, and being off brand. Design files are reviewed before developer turnover to prevent mistakes during development. Code is tested before it's deployed. After development, we check that the user interface matches the design documents. We test the functionality of the finished site before launch, so there aren't any surprises.