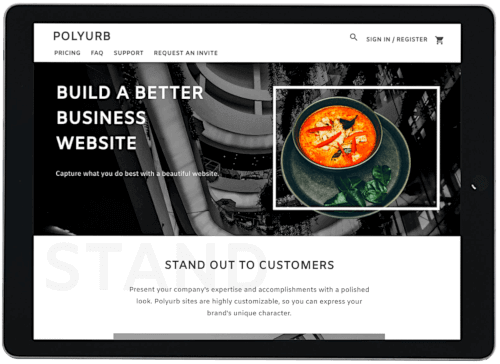 Polyurb Website Builder
Role: Custom Development, System Administration, Website
Polyurb is a website builder that was created to make quality websites more attainable for small businesses, non-profits, and independent professionals. Polyurb combines the ease of management and predictable monthly subscription costs of platforms like Shopify and Squarespace with the power, scalability, and deep and broad feature set that comes with the WordPress ecosystem.
This project required almost 2 years of work, including extensive planning, strategy, design, and many thousands of lines of code to make it happen.
Visit Sitearrow_right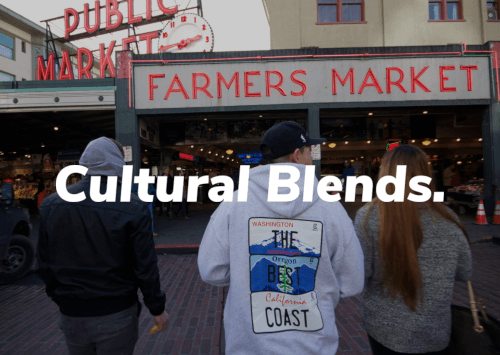 Cultural Blends
Role: Logo Redesign
Founded in 2012, streetwear designer Cultural Blends sells their own clothing and accessories line, as well as retailing vintage threads and collector sneakers.
Cultural Blends' old wordmark wasn't reflective of what the brand had grown into. We delivered a wordmark that was visually compatible with the client's existing logo symbol which carried a lot of brand equity, appealed equally to men and women, and respected the brand's streetwear and sports heritage.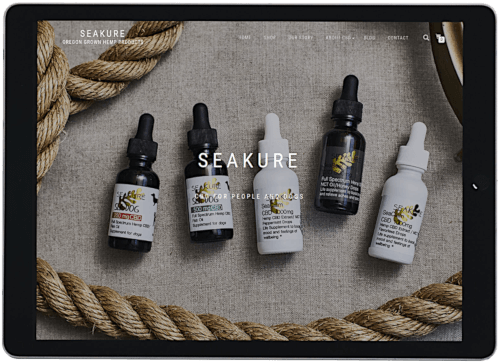 SeaKure
Role: SEO, Copywriting, UX/UI
SeaKure sells CBD products produced from Oregon-grown hemp and other high quality ingredients, including honey from their own hives.
We were brought on board to help with SEO. To boost their ranking, we reduced page load times, fixed pages that were broken on mobile, and rewrote the pages and product descriptions to incorporate the right keywords and encourage visitors to hit 'Add to Cart'. We also refined the visual design to give the site a more cohesive look and improve the user experience.
Visit Sitearrow_right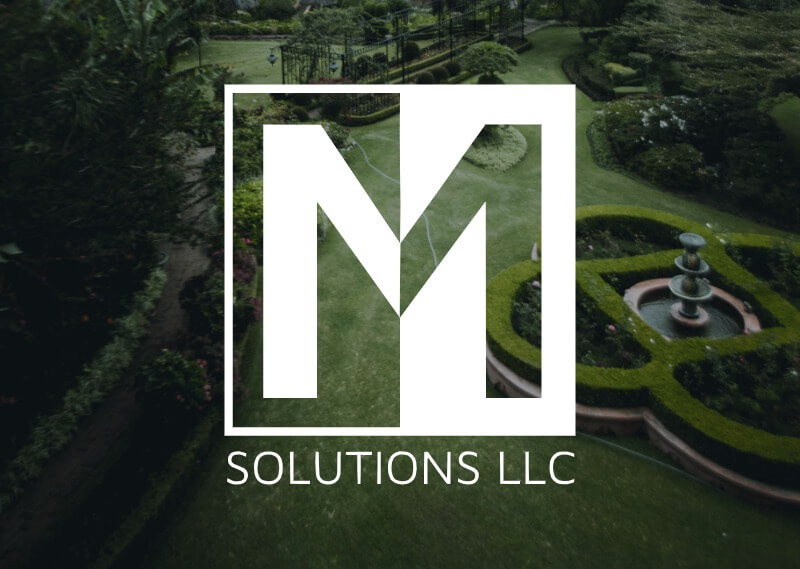 M Solutions LLC
Role: Logo Design
M Solutions LLC is a new business in the Portland, Oregon area that provides property maintenance and several other services.
M Solutions sought a professional-looking logo that reflected the company's values of service and achievement. We delivered a clean design with bold lines that would be easily recognizable from a distance and have good eye appeal when applied to vehicles and trailers.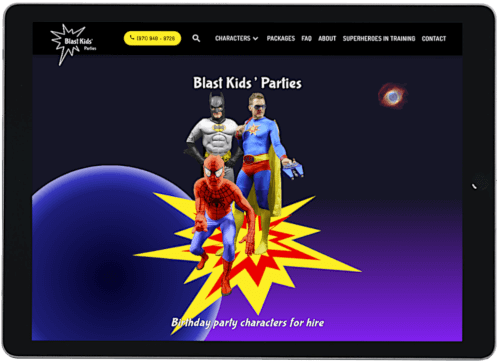 Blast Kids' Parties
Role: Website, Logo, SEO
Blast Kids' Parties is a children's birthday party character company that's on a mission to make the world a better place. In addition to doing awesome birthday parties, they're giving back with their Superheroes in Training character development program.
We delivered a fun website design that taps into the child in all of us without feeling cheesy or cheap, an affordable logo, and SEO optimization for the site and their social media profiles.
Visit Site
arrow_right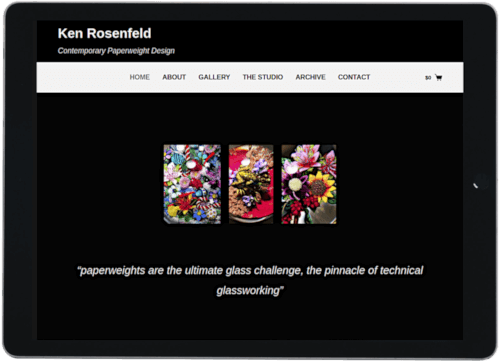 Ken Rosenfeld Glass Art
Role: Website
Ken Rosenfeld is a glass artist who specializes in contemporary lamp work paperweights. His art has been included in the permanent collections of the Museum of American Glass in New Jersey, the Canterbury Museum in New Zealand, and the Bergstrom-Mahler Museum in Wisconsin, as well as being featured in the Smithsonian Institution's catalog.
We revamped the site's front end to more closely match what the client had envisioned, and took the eCommerce setup from broken to ready for business.
Visit Sitearrow_right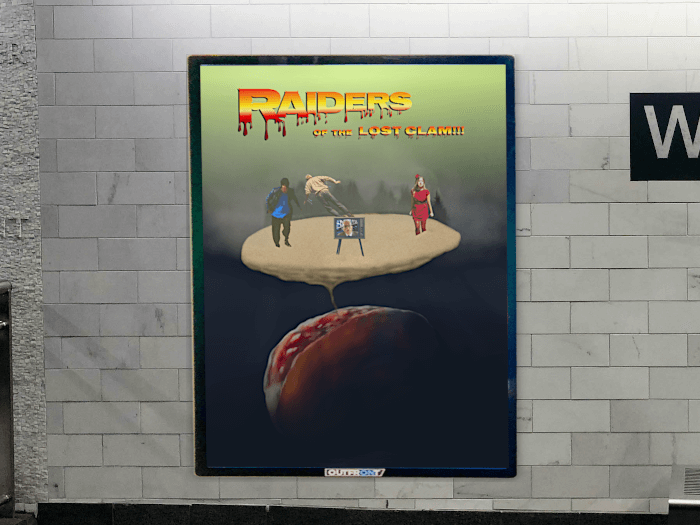 Raiders of the Lost Clam!!!
Role: Cover Art, Film Title Design
Raiders of the Lost Clam!!! is a feature-length comedy/sci-fi/horror film produced by SCi CO Films.
SCi CO Films needed a professional cover design for their movie that communicated the feel of the film to prospective buyers/renters, met Amazon's art requirements, and fit within a modest budget. After watching many scenes from the movie and talking to the filmmaker extensively, we delivered this genre-blending, surreal design with lots of attention to the title's typography.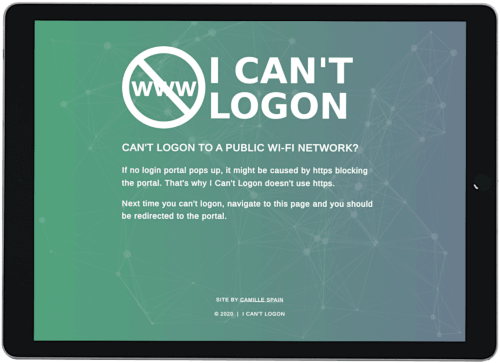 I Can't Logon
Role: Website, Logo
Have you ever had trouble logging on to a public wi-fi network? No matter what you do, the login portal just won't come up.
I Can't Logon solves that problem. Simply type icantlogon.com into your browser bar, and you'll get to the login portal. The secret is that I Can't Logon doesn't use https, which can prevent your browser from redirecting.
Visit Site
arrow_right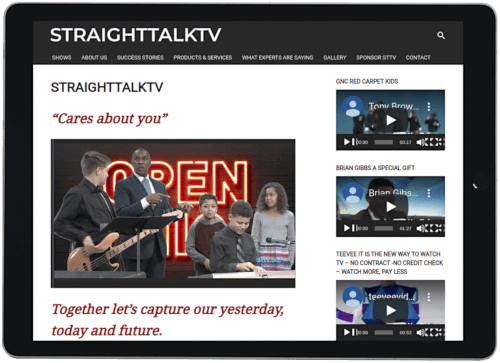 Straighttalktv
Role: Website
Straighttalktv is a local-access cable TV show featuring interviews and entertainment from local entrepreneurs, artists, comedians, musicians, and more. If you don't have cable in Oregon, catch it on Facebook Live or watch past episodes on YouTube.
Straighttalktv needed an upgrade from their old site on a free website builder. We made them a basic site that allowed them to update their content easily.
Visit Site
arrow_right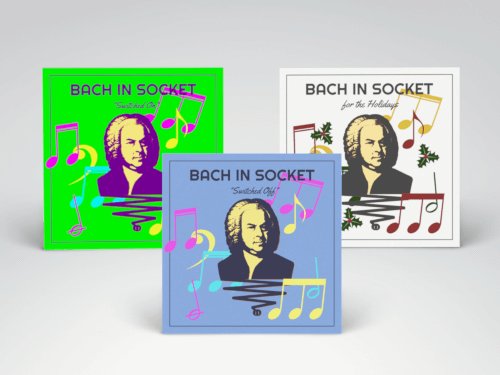 Bach in Socket
Role: Album cover art, logo design
Bach in Socket is 14 inventions (a type of composition), entwined around some of J.S. Bach's compositions and suitable for a variety of instruments.
This project required branding that would work everywhere from many variations of album covers (e.g., electric guitar, chimes, synth, and so on) to black and white sheet music. We delivered a logo set that would work for all the required applications, and album covers that embodied the pop art aesthetic of the compositions.
Ready to start your project?